Watch this video for an overview of the position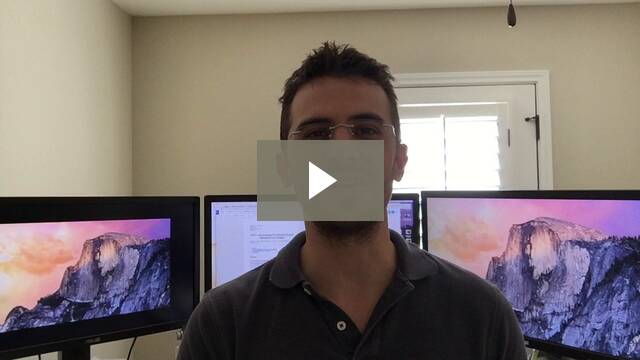 Overview
In this exciting new position as a Community Support Specialist & Event Assistant you will use your superb technical skills, ability to solve problems, and assist in organizing events to delight our growing community of over 1000+ entrepreneurs.
For the most part, you will be working directly with our Community Director to manage the day-to-day operations of running our virtual membership site & Facebook group and supporting customers. In addition, you will assist in the planning and execution of our high-end marketing conferences held at different venues across Austin, TX each year.  We currently hold six 3-day events each year with the number of participants ranging from 25 to 250+.
This position is primarily virtual and most tasks can be done from your home/office.  However, you will be required to be on-site in Austin during the events and work a few hours at least 1 day a week out of our home office in Georgetown, TX.
Your Responsibilities as Community Support Specialist
You're not only here to help fix technical issues, but also provide an incredible customer experience. Applicants must be extremely comfortable with working in a virtual environment.
If you have an entrepreneurial spirit, love helping others, and like having some predictability over your tasks & responsibilities (but confident enough to deal with any uncertainties) then you might be just the perfect Community Support Specialist.
What you will be doing:
Answer members' inquiries across different channels (facebook group, facebook private messages, and email) to troubleshoot and resolve membership related issues
Assist our Community Director in maintaining high member engagement in the group
Post announcements, updates and other in-group activities
Set-up webinars (in Go-to-webinar) and landing pages (in leadpages)
When the occasion arises, you will also serve as back up support for our general customer support team to cover in someone's absence.  Full training in all systems will be provided.
Your Responsibilities as Event Assistant
You will be required to attend each of the events to provide on-site support for our CEO and event attendees. You must be calm under pressure and be able to find quick and creative solutions for even the most unexpected problems that might arise. Events are scheduled months in advance but flexibility will be required as events typically run all day and may be held on days other than M-F.
You will be interacting with executives at our events so professional appearance is a must.
You must be reliable, detailed, and highly organized to provide administrative support for each of the events. Professional and effective verbal and written communication is a must. You may be expected to take part in phone negotiations and in-person site visits with vendors in the Austin area. You should be able to (gently) push to get the best rates and options from outside vendors.
No task is too large or too small for the right candidate.
Job is primarily virtual and most tasks can be done from your home/office.  You will be required to be on-site in Austin during the events and work a few hours at least 1 day a week out of our home office in Georgetown.
What you'll be doing:
Use Google programs such as Email, Docs, Sheets, Form, etc. to produce correspondence, documents, and maintain spreadsheets and records (for hotel reservations, meals, conference payments/fees, etc).
Manage and maintain event budgets and receipts.
Order event materials and equipment.
Communicate with staff, external vendors/contacts, and event attendees when needed.
Make name tags, welcome packets, and small gift baskets for event attendees prior to the event.
Participate in weekly event committee meeting (virtual).
Assist with shipping out materials to event attendees from our home office.
Make runs to our business mailbox and post office at least 1 x week.
What we're looking for:
3+ years experience in a customer support role
3+ years experience in organizing events
Great empathy to really listen to our customers, putting yourself in their shoes, and resolving their issues to a high level of satisfaction.  Also, with the ability to embrace the challenge of "the quick fix", while diving deeper when necessary
A high achievement-orientation with a strong sense of ownership of issues
Creative thinker who can resolve issues independently
Organized, detailed, and procedure-driven person who can follow directions precisely.
Experience in the internet marketing industry is a BIG plus.
Tech savvy and willing to learn more systems.  For instance, you will use Google Apps, Teamwork, Facebook, Go-to-Webinar, Xenforo (membership website), and Leadpages daily.  Training will be provided to follow our detailed procedures and methods.  (Customer support systems include 1shoppingcart, Infusionsoft, Maropost, Google Apps, and more.)
The Pay:

The first two weeks are run as two-week trial. We do this so we can figure out whether it's going to be a good fit or not. During this trial, you'll be paid $12/hr for your time, which will include your initial training.
After the first two weeks, if we decide it's a good fit, you'll be paid $15/hour on-going.
What we offer
Competitive salary
Fast growing company & market leader
Access to community of successful entrepreneurs
And a whole lot more
How To Apply
Fill out the form below (all fields are required). I'll be reviewing all applications over the next week.
Deadline to apply is Tuesday, September 1st, at 4:59 PM CST.